Interview with Ralf-Charley Schultze, President of UIRR
UIRR, together with its allies who promote Combined Transport in the various European countries, launched the Combined Transport for Europe (CT4EU) campaign on 30 November 2021 at the European Intermodal Summit. The objective is to bring the message of Combined Transport's capabilities to:
effectively decarbonise freight transport,
reduce Europe´s dependency on imported fossil fuels and
mitigate the long-distance truck driver shortage.
UIRR coordinates the CT4EU campaign that will accompany the drafting of a series of EU level transport legislative proposals with the potential to fundamentally reform the regulatory framework of freight transportation in the European Single Market. From infrastructure through digitalisation and the operational framework of rail freight to new decarbonisation rules: the European Commission will deliver an unusually high number of substantial proposals in the beginning of 2023 (greening freight package).
The European Union aim to double the market share of rail freight by 2050 effectively requires the tripling of Combined Transport volumes. This can be delivered through an average annual CT growth rate of 7-8 %. A reinforced regulatory framework and a supportive policy approach are essential to achieve this target.
---
We asked Ralf-Charley Schultze, President of the UIRR – INTERNATIONAL UNION FOR ROAD-RAIL COMBINED TRANSPORT, what and who is behind the campaign, what goals the actors have set themselves and what else we can expect in the future.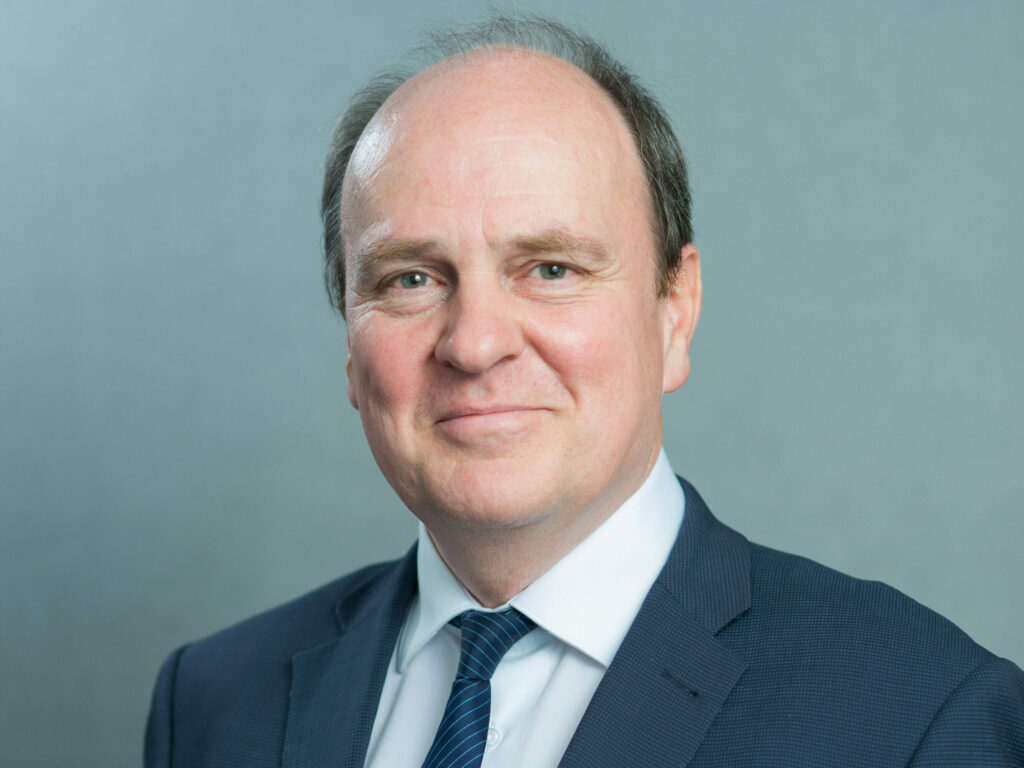 2021 UIRR has launched the CT4EU campaign with the aim of promoting combined transport in Europe. What have you experienced so far, what have you already been able to achieve, what are the further steps?
UIRR launched the CT4EU Campaign in December 2021 with the publication of a study on the energy efficiency and carbon footprint of contemporary door-to-door Combined Transport.
Door-to-door Combined Transport's 40-70 % energy efficiency coupled with a 60-90 % smaller carbon footprint makes it ideal to deliver the 55 % greenhouse gas saving targeted until 2030 under the European Green Deal. CT's energy efficiency on the other hand will materially contribute to reducing Europe's dependency on external sources of energy.
These results considerably raised the interest of European policymakers not only in the field of transport, but also working on EU energy- and security policy initiatives.
The CT4EU campaign's communication efforts have been so far focused on the European bubble, as well as on social media channels. Increasing number of supporters from the broader intermodal sector have been attracted to the campaign as a consequence. 
A third communication channel of the CT4EU Campaign, perhaps the most complicated, will soon be activated. This third channel requires the organisation of National CT Delegations of CT stakeholders led by National CT4EU Coordinators to deliver the CT4EU results to national policymakers in the various Member State capitals. The CT4EU messages all need to be placed in context of the local peculiarities and then relayed in writing, through personal meetings and ultimately events that will take place during the next 12-18 months.
You talk about combined transport being the future of local freight transport in Europe. Why is that and how can this positive development be driven forward?
The second CT4EU study together with the third, which waspublished at the European Intermodal Summit 2022 on 30 November, outlines the long-term vision of inland freight transportation for Europe. Zero-Carbon Door-to-Door Combined Transport [ZCCT] is not only the most energy efficient industrialised means of freight transportation over longer distances, but it depends the least on R&D breakthroughs yet to be achieved, as well as ZCCT requires the least amount of public and private investment among the alternatives promoted today.  ZCCT is capable of transforming locally generated renewable energy the most efficiently into freight transportation performance.
The CT4EU vision for Europe foresees a dense network of electrified intermodal terminals connected by high frequency timetabled intermodal shuttle trains. This CT network will provide an efficient and reliable connection between every port, population- and production center in Europe.  Battery-electric trucks, dedicated to performing Combined Transport road-legs, will take care of the first and last mile transports emitting as little noise and as minimal pollution as physically possible.  Trucks will only be used on distances longer than 500km in exceptional times, such as sudden demand peaks or when other unique circumstances arise.
Shifting freight transport to rail makes a very important contribution to environmental protection. How does climate protection work in intermodal transport and what other ecological and economic advantages result?
Superior energy efficiency and low carbon footprint are the best-known environmental benefits of electric rail freight, but these are by far not the only advantages of Zero-Carbon Door-to-Door Combined Transport. When ZCCT becomes the core of transport-chains throughout Europe, a dramatic reduction of vehicle kilometres performed by heavy goods vehicles with 11,5 tonne axles can be expected, which will substantially reduce road degradation, road noise, road congestion and road accidents. The emission of PM10 and PM2,5 dust particles will also be dramatically reduced. Road maintenance works will not have to be carried out as frequently as today. Instead, the railway infrastructure network, optimised to 22,5 tonne axles, will support the heavy freight traffic without much trouble.
Mr. Schultze, thank you for the interview and the interesting insights.