How to achieve optimal network utilization through intelligent loading
When you imagine how loading units in combined transport works nowadays, you automatically think – at least if you were born before 1980 – of Tetris, the complex puzzle-like computer game in which different shapes have to be placed in a row as quickly and without gaps as possible. It's a challenging task that people face every day at the terminals and in the CT agencies when rail wagons are loaded with intermodal loading units.
Every handling of a load unit from or onto a rail wagon is complex, because different load unit types with different lengths, heights and weights have to be combined with rail wagons of widely differing design and loading characteristics. A semi-trailer, for example, can only be loaded on a suitable pocket wagon, and several short but heavy loading units can quickly exceed the maximum payload of a single wagon, even if they would fit on the wagon in terms of length.
The goal is therefore to optimally assign the respective load unit to the matching rail car… That's right, Tetris for advanced learners. And thus a task that can best be solved using IT technology.
We are driving forward the digitalization of intermodal transport
The KIBA project (Artificial Intelligence and Discrete Loading Optimization Models for Increasing Capacity Utilization in Combined Transport), which is funded by the German Federal Ministry of Digital Affairs and Transport, focuses precisely on these approaches. In order to achieve economic network utilization, the increasingly demanding loading operations and processes must be more digitized.
Kombiverkehr is taking on the role of project coordinator here. Together with our partners (TU Darmstadt, Deutsche Umschlaggesellschaft Schiene-Straße (DUSS) mbH, Bodenheim, Goethe University Frankfurt, VTG Rail Europe GmbH, Hamburg, INFORM GmbH, Aachen, and KombiConsult GmbH, Frankfurt), we are pooling our loading optimization know-how to develop a standardized capacity control and loading optimization system for terminals and CT operators in cooperation with all parties involved. The KIBA project will run for three years and is divided into various work packages.
We asked the responsible project coordinator, Christoph Büchner, Head of IT at Kombiverkehr, what exactly this project is all about.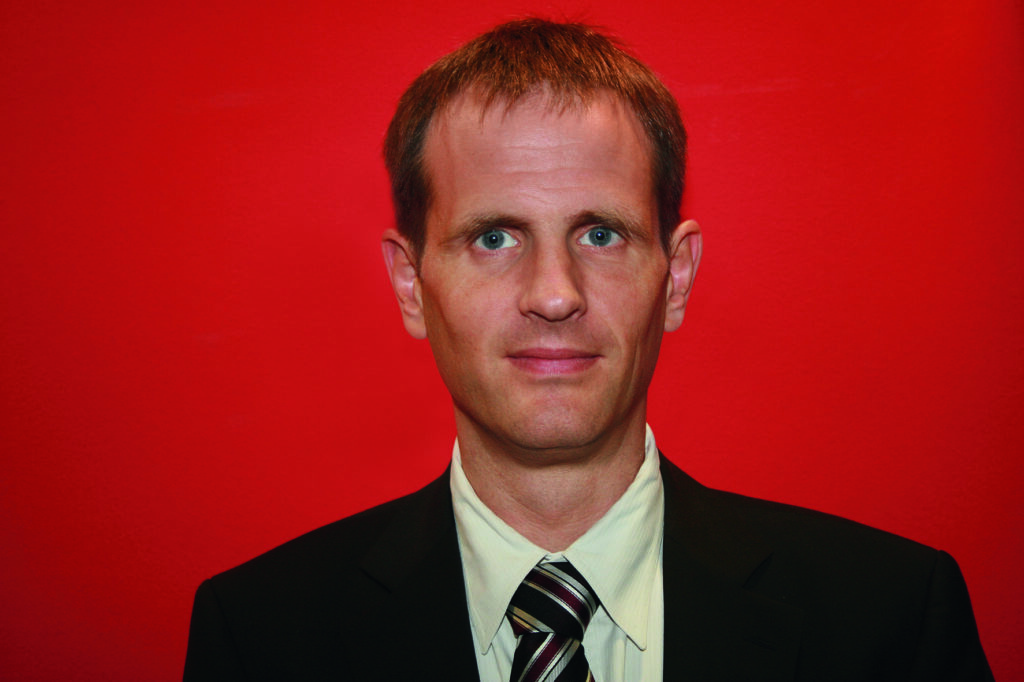 Efficient and safe loading is a prerequisite for an efficient and optimally utilized network in combined transport. So far, so logical, but nevertheless easier said than done.
Mr. Büchner, what is the goal of KIBA, how can artificial intelligence be used to achieve optimal loading?
The general problem with an optimization calculation is that it always works best when all the required parameters are already known at the time of calculation. However, for CT operators, incoming bookings arrive in the booking system spread over a longer period of time. But the employee or the system has to make a decision about the routing or the exact slot on a wagon as soon as the first booking is received. The knowledge about the further booking process, which is still incomplete at this point, means that the calculation of the optimal loading can sometimes take a very long time – time that does not exist for the decision-making process, especially when wagons are loaded in the terminal.
This is where artificial intelligence now comes into play. From historical data and past experience gathered by the system, it is possible to get a more realistic estimate regarding the expected load even before the last transport information arrives. With this additional input, the developed optimization models can now arrive at an optimal result much faster than without the AI support.
You started the project in September. What are the first steps and issues you are tackling together with the partners?
We first start with an inventory, where each partner defines the data they need from one of the other project partners to achieve their project results. In parallel, we start designing the car master database masks. We know that the information needed for our optimization calculation is not contained in the databases that already exist today, so we are forced to capture this data for the first time in a new database.
So where do we go from here? What are the first milestones, the first project successes?
At the end of the 1st quarter of 2023, we would like to have completed the graphics for the data entry masks of the wagon database. On this basis, we will then ask external software companies for an offer for the technical implementation. At the same time, we want to have reached an agreement by then on the data to be exchanged and, ideally, on common data formats. In the long term, further master data (e.g. terminal, loading unit, timetable) should also be recorded via the new system and be available for optimization calculations. And finally, we are of course very curious to see what results the first optimization calculations will provide us with.
Mr. Büchner, thank you very much for the interview, we wish the KIBA project every success.